Herbs
Although it is not often that I use herbs in my breakfast offering, I have plenty of herbs in my garden. In addition we are very fortunate in Newport to be able to use a free community herb garden. I have been making dried mixed herbs recently but my rosemary died last year and my new one is too small to cut. So I went to the community herb garden to pick some sprigs. It's a lovely quiet spot; well worth taking a seat and having a bit of quiet contemplation; especially in the summer.
Crab Apple Jelly
I have been trying another type of jam for my B & B 'rs. This is free – all from the hedgerow. Doesn't look very interesting at the start but ends with a beautiful delicately coloured jelly; a lovely jelly set and unusual flavour. I never  made crab apple jelly before, but it was really quite easy.
Firstly, you need to find the crab apples. I did two or three walks before I found a tree.
The recipe is very easy:
For 3 lbs fruit, chop into quarters – no peeling or taking cores out. Put everything in. For 3 lbs fruit, add 1 pint water. Cook them till the fruit is totally mushy. This may take about 45 minutes.
Strain through a jelly cloth – I used a piece of net curtain and suspended it using a good piece if heavy-duty string and suspended the bag on kitchen steps.
I then left it overnight. I put a piece of cling film lightly between the bowl and the bag, just so that no flies or any other debris could get in. The next day I squeezed the bag a little to get some more liquid out. ( Cookery books say not to do this because  you may end up with a hazy jelly, but I don't think the jelly became hazy).
Similar to all jellies,  you have to measure the liquid and add 1 pound sugar to 1 pint of liquid (Not sure how this works out in metric – but imperial is easy to remember.) Boil briskly and not for very long – about 10 – 15 minutes.
Test for jelling after about 10 minutes ( To do this; put a little liquid on a saucer, put in the fridge and after a couple of minutes, test by running your finger tip along the surface and see if is wrinkles. When it does, switch off heat and pot immediately). You can see my jelly is beautifully clear, and such a delicate apple flavour! Lovely!
I have  made jam this summer from Black Lammas plums, damson, pear & ginger and now crab apple jelly. So plenty of choice for my guests!
Local Christmas markets
We have an abundance of markets. You don't need to go as far as Birmingham. Here are a few to visit…
23rd November – 23rd December Telford European Christmas Market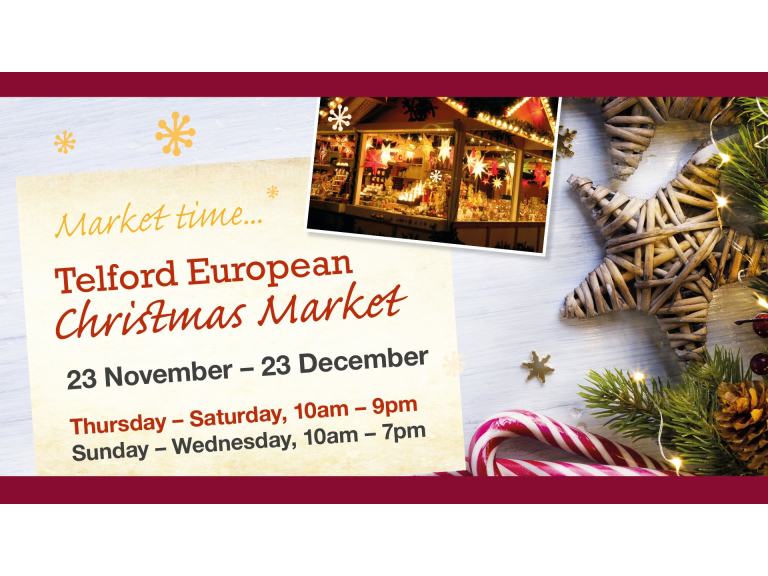 2nd December Much Wenlock ChritmasMarket
25th – 26th November Ludlow Medieval Christmas market A very British Christmas fair!
Looking forward to December and more unusual foodstuffs to tell you about.
Best wishes,  Linda